Print this page (portrait A4 format) as a guide for the walk.
To use the map references given in this walk, please use an Ordnance Survey Map, Explorer 118 (Shaftesbury and Cranborne Chase, Poole, Wimborne Minster and Blandford Forum)
Walk #3 - Swallowcliffe - Ansty - Wardour - Ansty - Swallowcliffe
Time: 2-3 hours
POINT 1
Start at the bus stop by the church in Swallowcliffe (ST 964 271). Opposite the bus stop is a footpath leading north west up into a field. Walk along the field fence towards the woods. Along the edge of the woods is a stile that leads into the woods. Once in the wood, follow the footpath up through the wood to the stile at the top of the hill. (ST 963 269)
POINT 2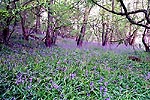 Once in the field on the other side of the wood, follow the direction of the footpath across the field. This should take you over the brow of the hill and down again. At the end of the footpath, you are now in Ansty.
POINT 3
You should be able to see the Ansty maypole across the road. Turn right at the maypole (ST 957 265) -which is the tallest in Europe. Follow the lane around and up the hill. Follow this road up the hill. You will pass two turnings on your right, after the second turning, there should be a footpath leading off to the right. Take it and after a short while the footpath then forks into three separate paths (ST 951 265). Keep to the left path. This should lead you into the woods.
POINT 4

Follow the footpath into the woods, following this correctly should bring you to a clearing, crossing this will lead you on to Wardour woods and ultimately the footpath should take you on to the Castle (ST 939 263). From here you can walk around the castle grounds and the woods, bearing in mind to keep a note of the footpath which got you there. You can then re-trace your steps back into Ansty.
In Ansty you can return the way you came (over the hill, and through the woods) back to Swallowcliffe. Alternatively you can turn left at the maypole and follow the road until you reach the edge of the village and then turn right, and follow the road up into Swallowcliffe.